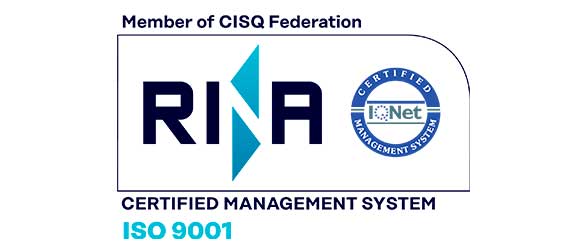 OWAC has been certified in accordance with ISO 9001:2015 and ACCREDIA Technical Regulation RT-21 for the following fields of activity:
Industrial design and works supervision. Works design validation for compliance with applicable legislation.
Product and service quality are today's essential strategic requirements for acquiring, retaining and expanding market share. In pursuing this goal, we have enhanced our Integrated Business Management System by additionally implementing the ISO 9001 standards, thus confirming our commitment to our clients and the environment.